For batteries to function optimally, they need to be in a temperature-controlled environment or be connected to a heating system, especially when the battery is in a cold environment. This is where battery heating elements are used. Battery heaters are devices that offer uniform or focused heating to a battery as necessary. They are flexible yet robust, compact, and, most times, surface adherent. They find applications in crucial sectors such as defense, medical, telecommunication, aerospace, and more. These flexible heaters can be vulcanized to a backer plate to conform to a battery or battery pack. These heaters help maintain and control the battery temperature to keep them powered and functional. This post discusses the role of various flexible heating elements used for heating batteries.
More About Battery Flexible Heaters
As mentioned, these heaters are essential for a battery to operate in cold weather conditions. Usually, these are self-regulating devices that independently maintain the required temperature. Battery heating requirements may vary depending upon the application, and hence battery heaters must be customized on a case-by-case basis. When looking for battery heaters, consider a certified manufacturer and supplier with certifications such as being ITAR regulated, UL and CSA recognized, and ISO certified. Look for UL 49 listed heaters, as they are robust and water-resistant.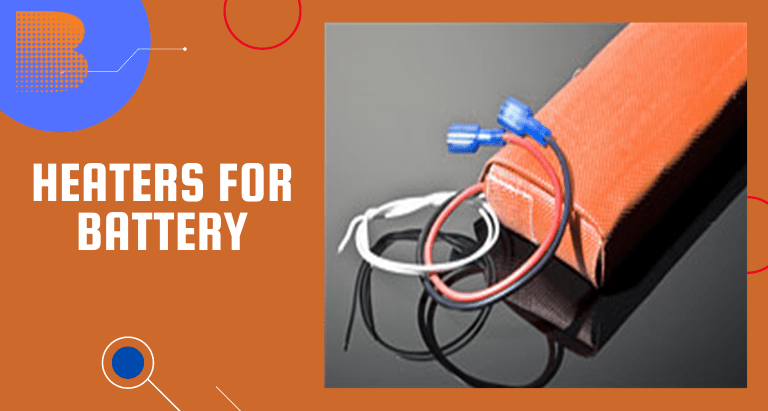 Materials Used in Flexible Heaters for Batteries
Batteries are an integral part of our lives, whether they are in our car, phone, or any other electronic device. We need and use them on a daily basis. However, batteries can become dysfunctional at sub-zero temperatures. This can be avoided by applying the right thermal systems. The following are some materials used to create flexible heating elements used in such systems:
Kapton Heaters: This polyimide material, patented by DuPont, is widely used in heaters because of its flexibility, dielectric strength, and other properties. Kapton flexible heating elements are comprised of an etched foil circuit laminated with a thin polyimide film. They offer temperature capabilities of up to 500 degrees Fahrenheit as well as excellent bond strength and heat transfer features.

Silicone Rubber Heaters: Heaters made with silicone rubber offer heating up to 200 degrees Fahrenheit. They transfer heat rapidly and uniformly and are resistant to chemicals and moisture. Silicone rubber heaters offer excellent dimensional stability, as they are supported through woven fiberglass strands within the silicone. They are suitable for both curved and flat surfaces, and they can accommodate holes and cut-outs.

Butyl Rubber Heaters: Butyl rubber heating elements are waterproof, chemical and UV resistant, and possess long operational lives. They can be integrated with thermostats to create self-regulating heating systems. Butyl rubber can withstand temperatures up to 250 degrees Fahrenheit and work efficiently in hazardous environments.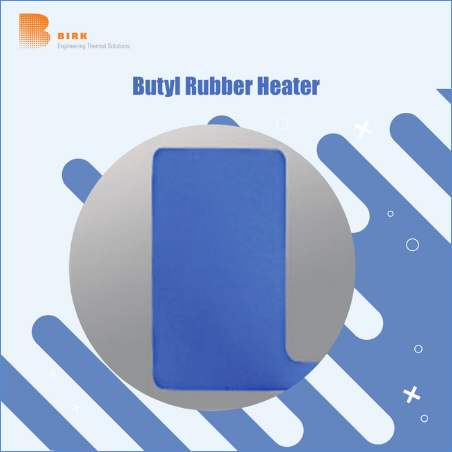 If you are a manufacturer and designing devices to be operated in cold weather conditions, you should consider investing in battery heating elements. However, ensure you source them from a reliable and certified manufacturer and supplier. Birk Manufacturing specializes in creating thermal systems and a variety of heating elements for various applications. The company offers customizable thermal systems for battery heaters applicable across industries.