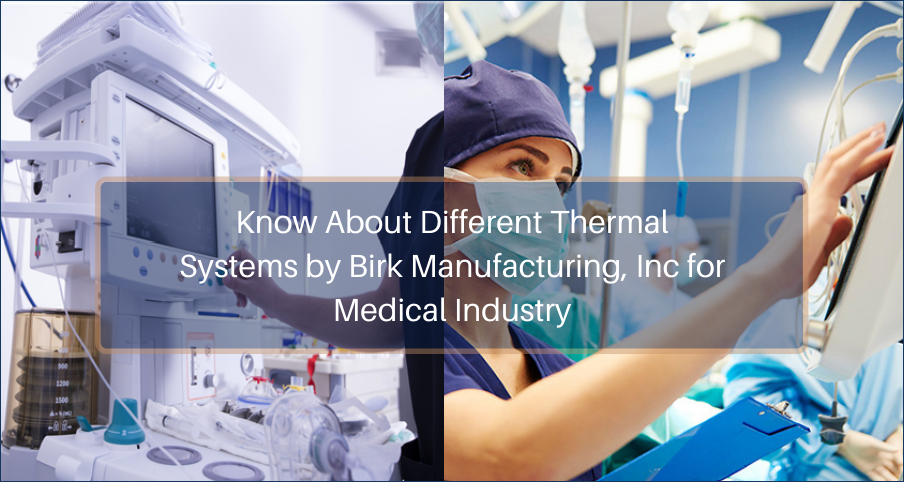 Temperature monitoring and control is a critical requirement in the medical industry. To accomplish this, the industry uses various diagnostic and analytical equipment integrated with temperature control systems, such as flexible heating elements and sensors. There are different types of flexible heating elements used in medical applications. Of these, polyimide heaters and silicon rubber heaters are the most popular. These flexible heaters are chosen due to the distinct properties that make them compatible with medical industry applications. Owing to their increasing importance today, it is easy to find several manufacturers of these systems on the market. However, Birk Manufacturing, Inc. stands tall among them due to their ability to deliver these systems in custom specifications and with superior quality. This post guides you through different aspects of these flexible heating elements and their role in different applications.
Significance of Temperature Management in Medical Diagnosis and Analysis
Thermal analysis is an essential part of human health analysis and diagnosis. Body temperature plays an important role in human health; therefore, it is essential to monitor and control it effectively. Several medical analysis techniques, like blood analysis, tests for hypothermia and hyperthermia, and so on, are highly dependent on thermal analysis. Along with thermal analysis, many treatments, such as surgical procedures, intravenous therapy (IV), oncology, and incubation, are highly affected by the thermal conditions in the surroundings. These requirements are met through the use of thermal systems.
Thermal Systems Offered by Birk Manufacturing, Inc.
Considering the high significance of temperature monitoring and control, Birk Manufacturing Inc. acknowledges the stringent thermal standards in the medical industry. To meet specific needs, the company offers the following thermal systems for the medical industry. These systems are compliant with high-quality standards, such as ISO9001, ISO13485, AS9100, and ITAR regulations.
Kapton® Heating Solutions: Birk Manufacturing's Kapton® heating solutions for medical equipment feature FEP-bonded Kapton® heating elements with Teflon®/acrylic adhesive/polyimide bonds. Their Kapton® heating solutions include products like sensors, heat sinks, probes, and fuses.
Due to the following properties of Kapton® heating solutions, these products can be integrated into medical diagnostic and analytical equipment.
Quick heat-up and/or cool-down
Dielectric strength of 197 KV/MM
Temperature tolerance up to 500°F
Thin, translucent material
Waterproof
Chemical resistant
Can be easily integrated with thermal switches, cut-offs, sensors, etc.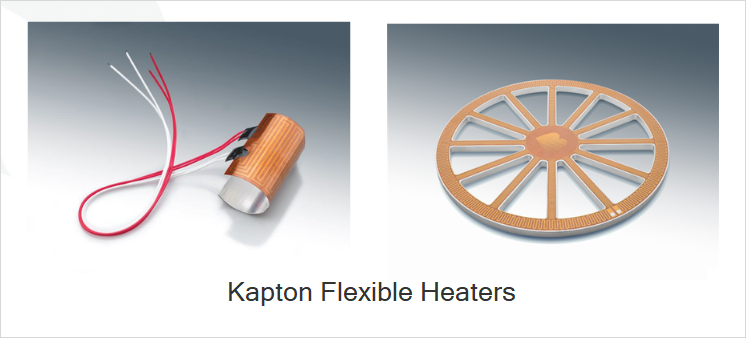 Silicone Rubber Heating System: Birk Manufacturing's silicone rubber heating systems feature flexible silicone rubber heaters, which can be integrated with RTDs, thermal fuses, thermocouples, etc.
Due to the following properties of silicone rubber heating solutions, these heaters are suitable for use in insertion heater assemblies in medical equipment.
Temperature tolerance up to 400°F.
Dielectric strength of 29.5 KV/MM.
A minimum thickness of 0.20 inches (0.5 mm) can be achieved.
Can be integrated with thermal switches, cut-offs, sensors, etc.
Excellent surface bonding and heat transfer due to vulcanization.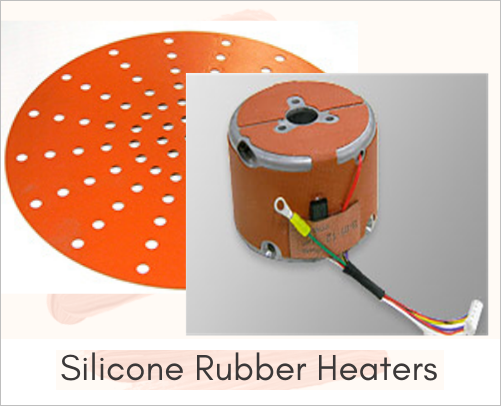 The company can manufacture both of the above-mentioned thermal systems for multi-zone/dual-zone designs and in custom watt densities to meet typical application requirements.
Applications of Thermal Systems in the Medical Industry
The thermal solutions offered by Birk Manufacturing are of great significance in the following medical-industrial applications.
Incubators: Incubation requires controlled heating and immense temperature control. This is where the thin-film flexible Kapton® or silicone rubber heaters can help. The company provides flexible heating elements for incubators and life-saving devices.
Blood Analyzers: In reagent testing, temperature management is important. The blood samples are kept in specific temperatures to ensure proper results. Birk develops Kapton heaters in standard and custom thin capacities to fit these blood analyzers.
Insertion Heater Assemblies and Catheters: Catheters and insertion heater assemblies comprise small heating elements and sensors. Birk Manufacturing provides Kapton® flexible heating elements and silicone heaters that can be used for catheters and insertion assemblies with diameters of 0.04ʺ and sensors of 44 ga wire. These heaters are low outgassing types, which means they do not release any trapped gas during an experiment and enable users to utilize these devices effectively.
Circuitry for Surgical Tools: Birk Manufacturing also provides flexible heaters with flex circuit integration, which provides power and signals to the surgical circuits.
Along with the Kapton and silicone rubber heaters, Birk Manufacturing, Inc. offers high-quality temperature sensors that are fit for medical diagnostic and analysis equipment.